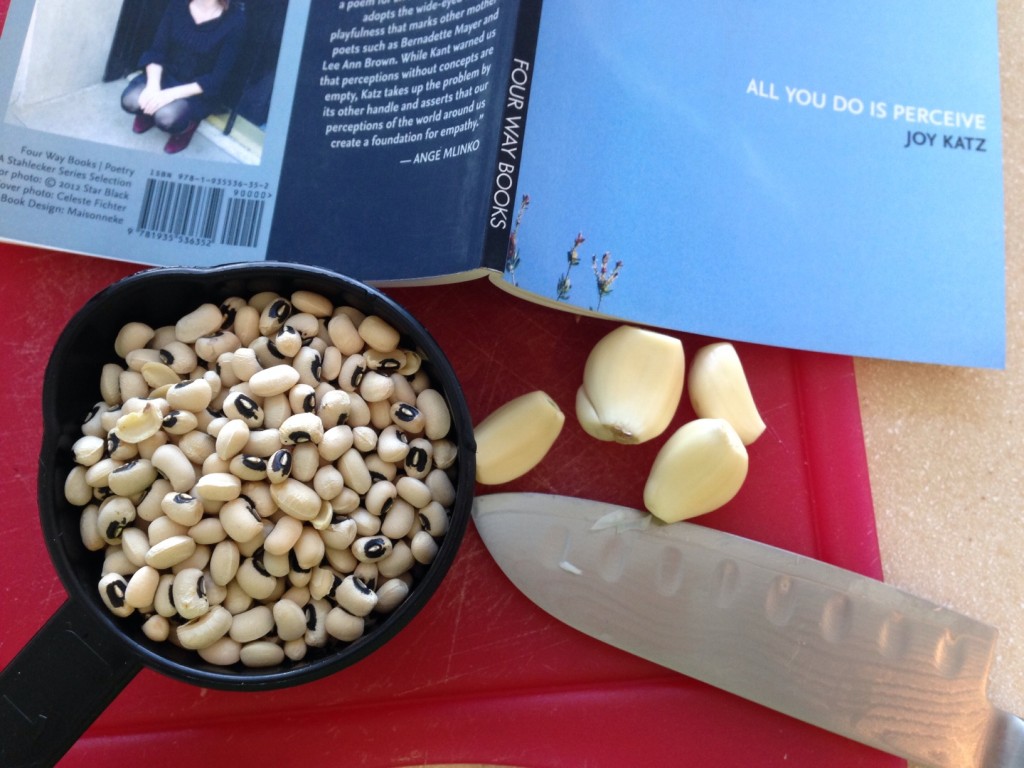 Joy Katz, All You Do is Perceive
(With a bonus New Year's Day Black-Eyed Pea recipe)
By Sherrie Flick
For the past three years I've celebrated New Year's Eve in Key Largo with the writer Chuck Kinder, his wife Diane Cecily, and my husband Rick Schweikert. Chuck and Diane's rental has a beautiful deck on which one can drink coffee, wine, and cocktails while watching dolphins frolic and manatees loll in the Gulf of Mexico. The view is like the idea of love manifested. The view reminds me of the wonderful last line of the title poem of Joy Katz's new book: "I was given nothing but the air, and the air dazzled."
I ring in the New Year with friends and a sunset, eat fish, sip cocktails, with a final clink of champagne glasses around the table. "Let's toast to another year!" we say. "I'm still alive!" Chuck says. And we laugh and toast again.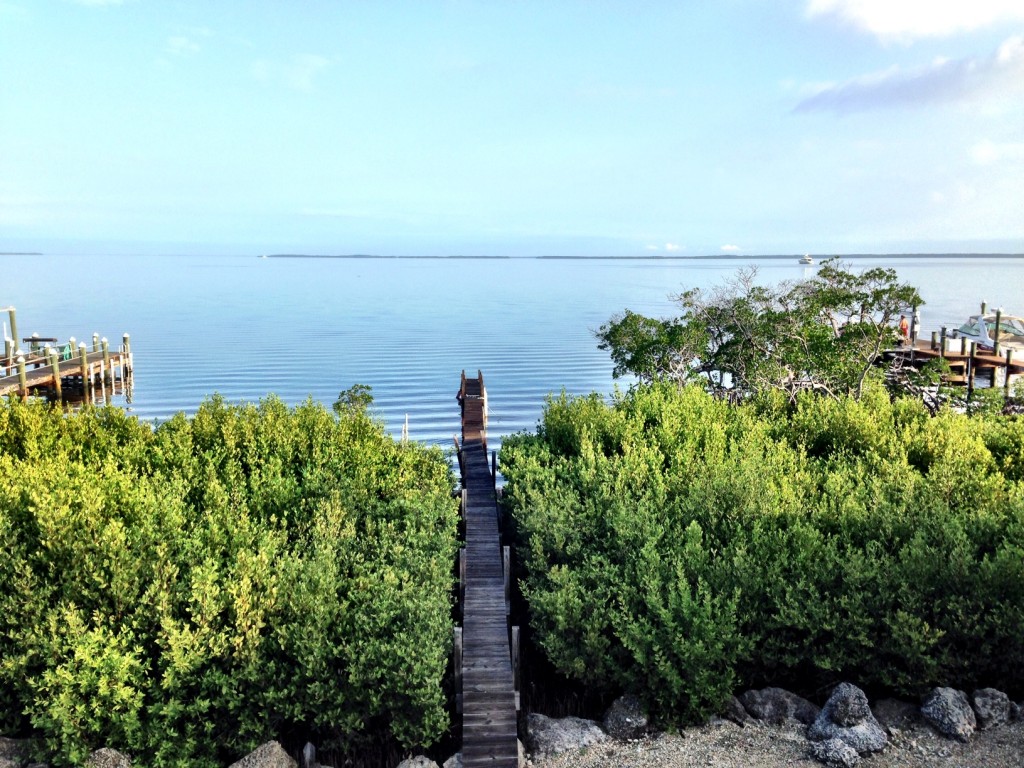 New Years Day I make spicy black-eyed peas. I'm actually doing this right now as I write this post. They're bubbling on the stove. Simmering away—offering up potential, celebrating hope.
While I wait on the peas, I'm also reading the poetry collection All You Do is Perceive by Joy Katz. I'm perched on a bar stool at the kitchen counter, palm trees sway outside the big picture window.
Food is a minor character in this luscious book. From "Study of a Friend with One Breast":
"She is not a cello,
not a pear"
To the poem "He laughs Too Hard About the Wine":
"The fish glisten rawly on the ice …. (The fish: thick, pale, solid and wet as a wall of weather)"
Lettuce, oranges, home grown tomatoes with salt and bread nestle into Katz's lines that explore the nature of perception and indulge in the details of life.
"I was given a city, with coffee and sunlight," Katz begins the title poem. And later: "I was given a piece of meat. I loved the flesh. I was given bread only. I was given only water. I loved the coolness of the water. The water got between me and the feast."
It's the perfect book to consume as the New Year rings in. Let go of more. Watch the black-eyed peas plump up, rise to the top of the pan.
I'm making black-eyed peas for my friends because they're good luck for the new year. I've started with dried peas, added cumin and cinnamon, onion, garlic, tomatoes. They're almost done. I want my year to be as sharp and sweet and perceptive as Joy Katz's book, filled with air and light—like my view right now as I head out to the deck to start 2014. I want my year to swell with luck, like this food I'm about to serve.

Spicy Black-Eyed Peas
1 c. Black-eyed peas, dried
A big pot of water
2 Tbls olive oil
1 Onion, chopped
2 Garlic cloves, chopped
1 14-oz. can crushed tomatoes
1 ½ tsp. cumin
½ tsp. cinnamon
1 ¼ c. water (more if needed)
Salt
Pepper
Cayenne (optional)
Pour your black-eyed peas into the big pan of water. Bring to a boil and then simmer hard for 15-20 minutes until the peas are plump and tasty. Remove from heat.
Heat the olive oil in a skillet over medium heat. Add the onions and garlic and sauté for 5 minutes or until the onions turn translucent. Add the cumin and cinnamon. Stand back and appreciate the amazing smell for 1-2 minutes, stirring. Add the tomatoes, bring to a boil, and then simmer for 10-15 minutes. Add the cooked peas to the tomatoes along with the water, and simmer for another 25 minutes, adding more water if needed. Salt and pepper to taste. Add more seasonings, if needed. Add cayenne if you'd like some zing. Serve as a side dish or over rice or pasta. Bring yourself some good luck.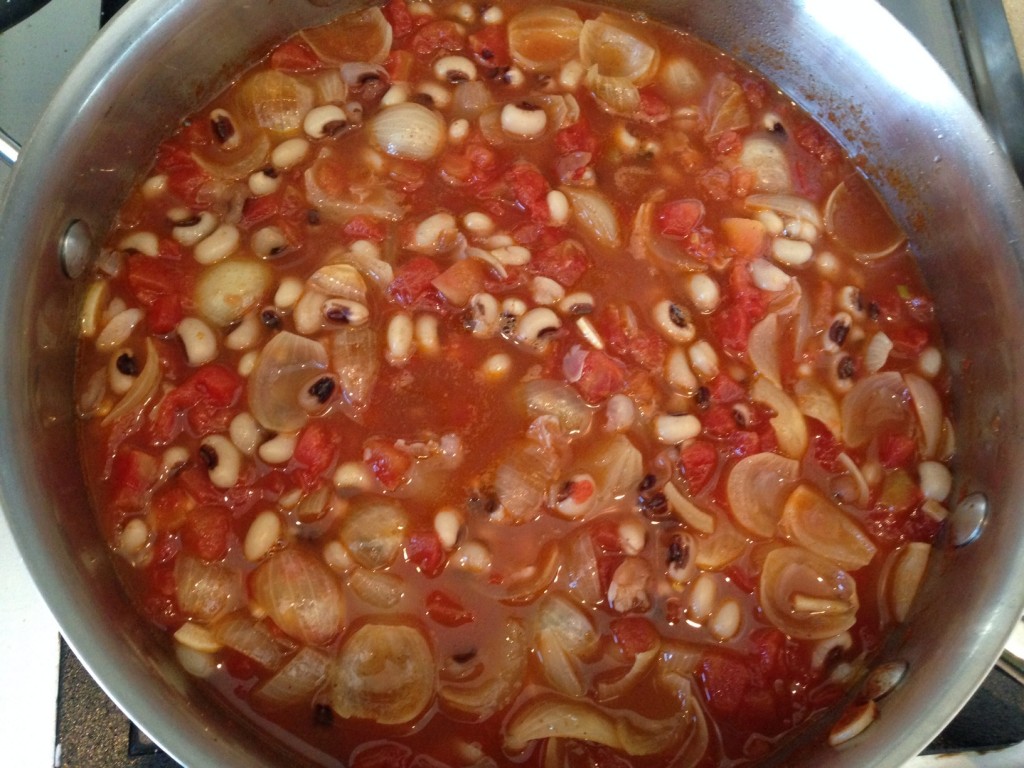 *Katz, Joy. All You Do is Perceive (Four Way Books, 2013).

***
Sherrie Flick is author of the novel Reconsidering Happiness and the flash fiction chapbook I Call This Flirting. She lives in Pittsburgh.