Original poems & found images
–by Mia Sara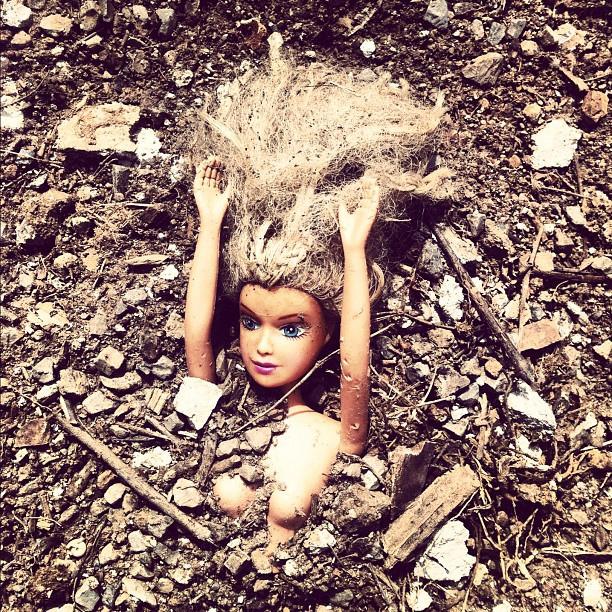 Breaking Ground
Designing a house is like a road trip with Action Barbie and G.I. Joe,
in The Country Camper with the picnic set, and the fold-out tent.
Endless miles of opportunity ahead of you and ample storage capacity
for all that baggage you thought you'd left behind, but didn't.
There will be oversights, bumps in the road. Too late, you will notice
the internal structure is missing some vital parts, like Barbie, and Joe.
In the enthusiastic effort to compensate, Barbie will lose one sun-kissed
fully pose-able leg, and the wheels will come off the camper, tossing
Joe in a ditch, along with your landscape budget, your exotic, worm-
riddled, herringbone floors, your motorized ego with the walk-in closet,
the first, second, and third stories you tell yourself to make sense
of the sinkhole that has opened up in your marriage, swallowing first
the kids' rooms, and then the kids, but it will take eons to get the permit
so by the end of construction your kids will be knocking on middle age ,
and you will be wheeled over the threshold on a gurney, so it's not abuse,
it's just value engineering, but the dumb waiter stays, that's a no brainer
and so, at this crucial juncture, are you, mindless, and rootless, and down
on your knees in your own dirt, digging with your hands a shallow grave
for Barbie and Joe, and all of their kind, because this ain't no picnic, and
to build yourself a dream on the solid ground, first you have to break it.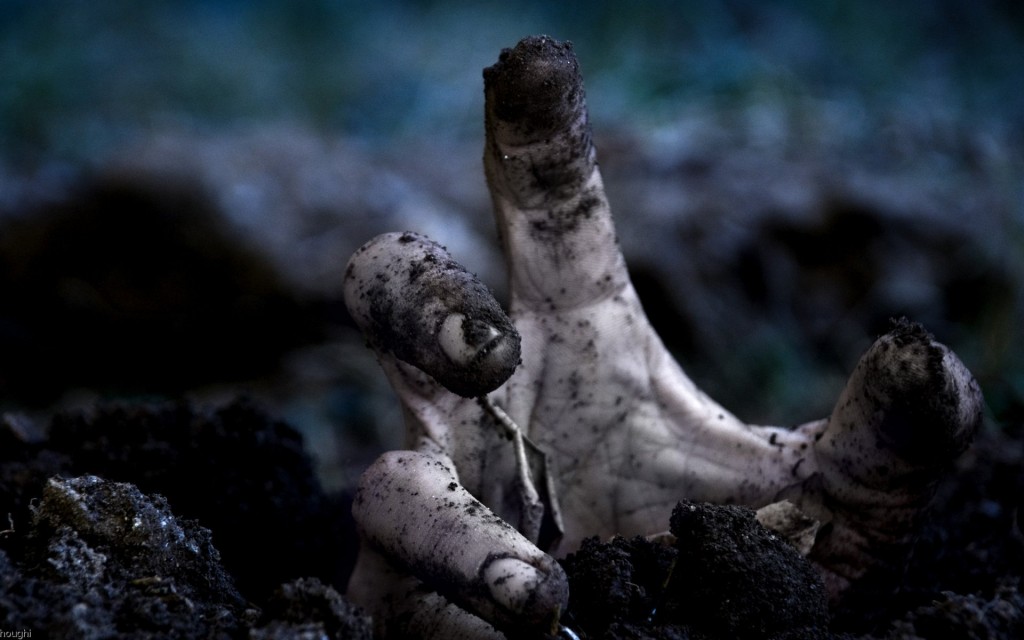 ***
Mia Sara is an actress and poet living in Los Angeles. Her work has been published or is forthcoming in poemmemoirstory, Pembroke Magazine, The Write Room, PANK, Cultural Weekly, The Kit Kat Review, Forge, The Dirty Napkin, St. Ann's Review, among others. For more please visit: http://wheretofindmiasara.tumblr.com/