A [PANK] Blog guest series for National Poetry Month
WHAT CAN BROWN DO FOR YOU?
http://www.huffingtonpost.com/2014/11/29/3d-print-sex-toys-ups_n_6240784.html?utm_hp_ref=weird-sex
UPS redefines package delivery:
betting if you build it, they will come,
they're providing a new service (for a fee).
UPS redesigns package delivery,
equipping 100 of their stores with 3D
printers (used to make sex toys by some,
but then, UPS defines "package delivery").
If you build it, they will come.
***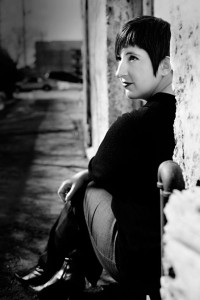 Heidi Czerwiec is a poet, essayist, translator, and critic who teaches at the University of North Dakota and is poetry editor at North Dakota Quarterly. She is the author of three chapbooks, including Self-Portrait as Bettie Page, and the forthcoming A Is For A-ké, The Chinese Monster. Recent work appears or is forthcoming in Barrow Street, Waxwing, and Able Muse, and you can visit her at heidiczerwiec.com