Once there was a giraffe who used to get a toothache when she was going to land.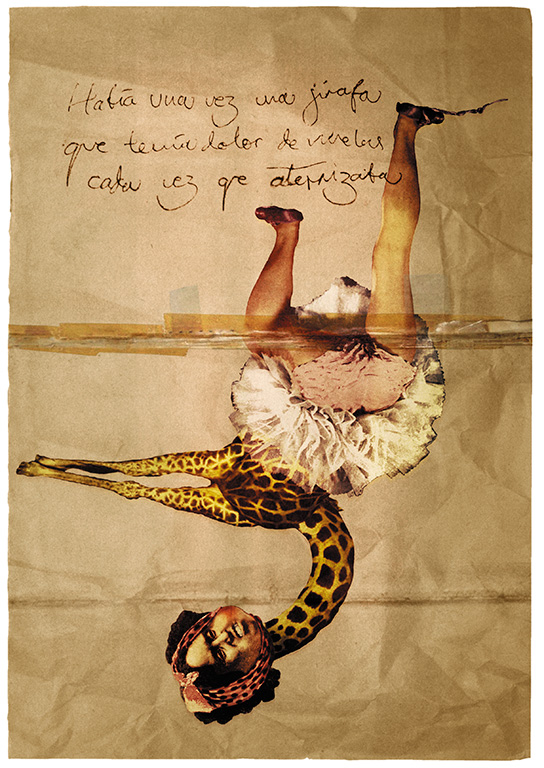 And then there was this squid who couldn't find his pants and the entire night performed like that.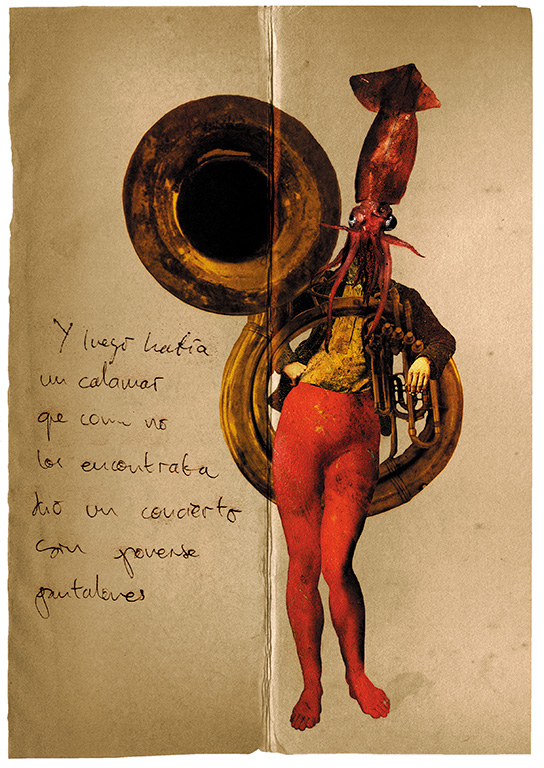 And also was a crocodile riding towards Manchuria…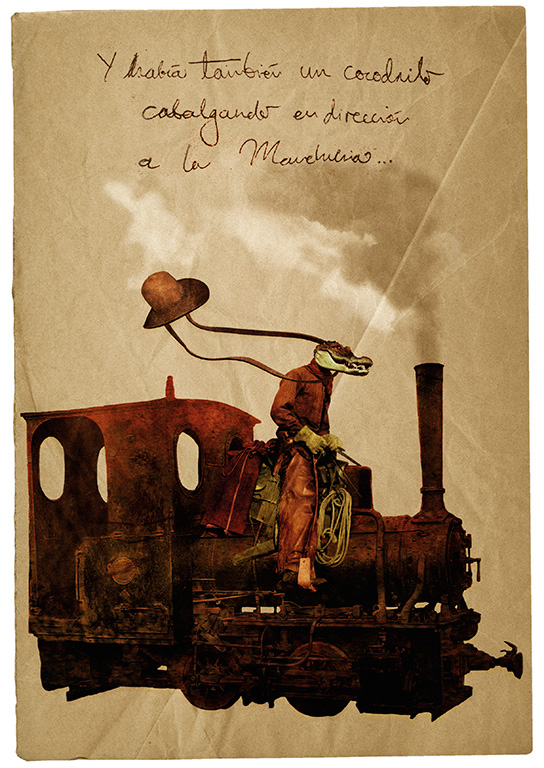 who when arrived stumbled and broke a vase that was the Emperor's favorite…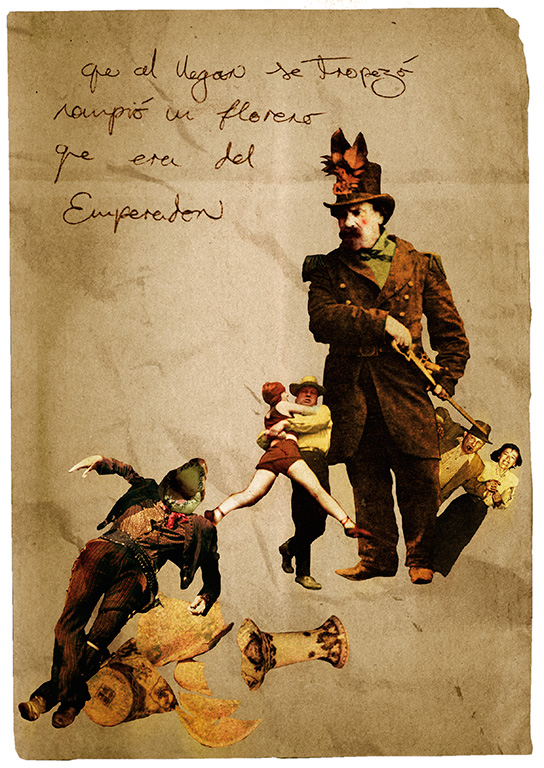 and just because he didn't want to be punished, the crocodile opened his jaws and tried to eat the Imperial Highness with tomatoes and lettuce! But in the very last moment the brave Emperor of Manchuria made his escape on bicycle.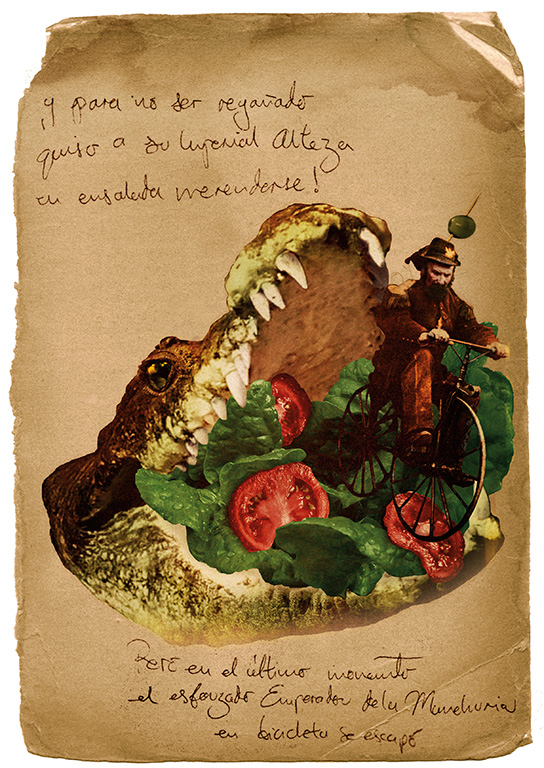 The crocodile was sent to Czechoslovakia in a tin can, to study good manners with the grandmother of Herodotus.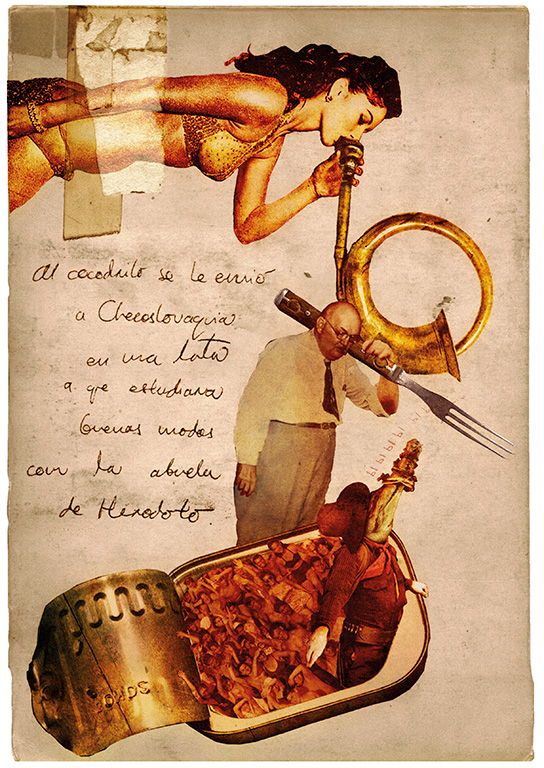 ---