Original poems and found images
–by Mia Sara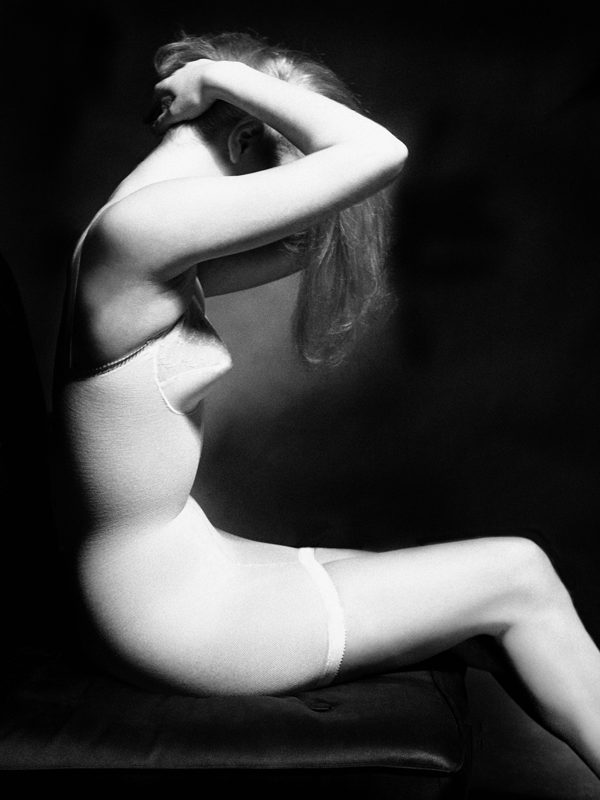 Style Is Character
so I'm buttoning up
a Brooklyn backwater
still pulpy and raw
like the gamy stare
of the subway groper
you thought you hated.
We're in the mosh pit,
my closet, and the mirror
is the two-way kind,
the girl I never was sits
on the other side, ignorant
of her thighs, taking notes
in the dark, as I consider
desire in a stack of denim.
It sells wholesale at Century 21.
The fit is never the right fit
until you've lost something.
I zip it up tight, my Aunt Della's
girdle, the one she wore
to marry her dead sister's
husband. You gotta make do,
recycle the soiled white veil,
the elastic membrane of self.
Photo Credit: Lillian Bassman
***
Mia Sara is an actress and poet living in Los Angeles. Her work has been published or is forthcoming in poemmemoirstory, Pembroke Magazine, The Write Room, PANK, Cultural Weekly, The Kit Kat Review, Forge, The Dirty Napkin, St. Ann's Review, among others. For more please visit: http://wheretofindmiasara.tumblr.com/