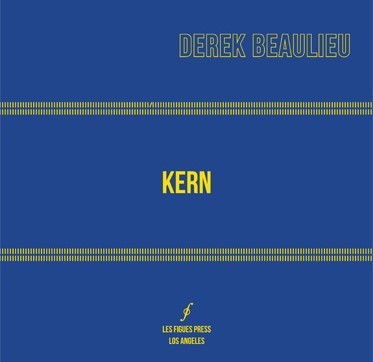 89 pages, $17.00
Review by Klara du Plessis
Especially as a child, I was obsessed with the spelling of my name, the interchangeability of K and C in English; I often introduced myself as "Klara with a K," attempting to pin down my orthographic identity. Flipping through derek beaulieu's new book Kern a first time, I land upon a visual poem featuring the letter K, some commas, arrows and a question mark.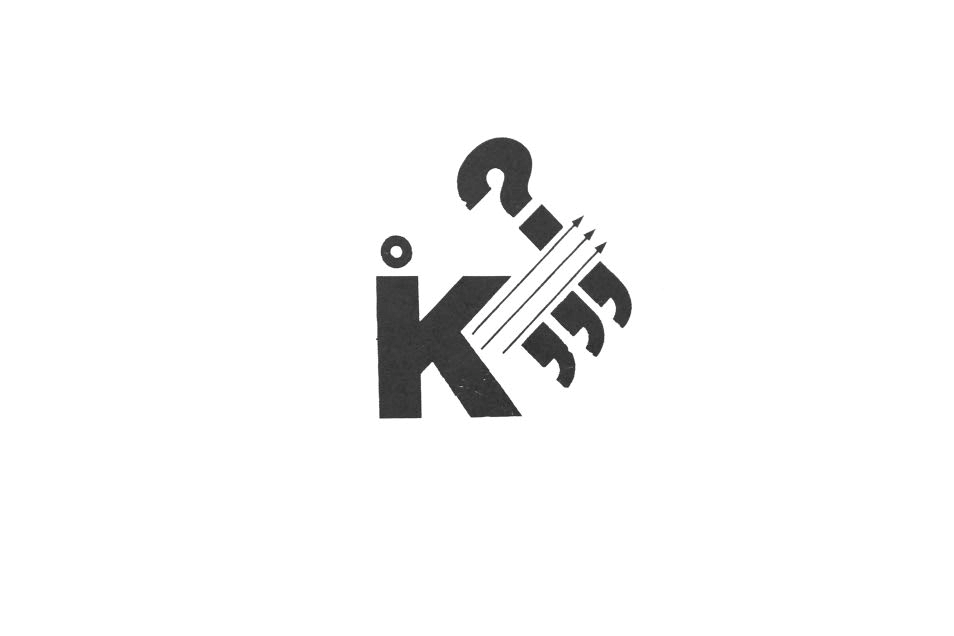 The open-ended and questioning nature of the punctuation here resonates with my childhood self. Likewise, each poem playfully dares the individual reader to discover different associations, different textual memories from within the jumble of non-semantic, alphabetic elements which constitute these pages.
I imagine beaulieu, officially celebrated as the 2014-2016 Poet Laureate of Calgary, putting his feet up behind the scenes and having a lot of fun. His writing process involves dry-transfer lettering, a graphic design technique from the '60s, a few degrees more complicated than pasting stickers. As he describes Kern in the Author's Note, the design of each visual poem is not premeditated, but rather spontaneous: "the work builds gesturally in response to shapes and patterns in the letters themselves one letter at a time." While there is a sense of tangibility to the poems, a literal hands-on approach to praxis, the medium also employs standardized fonts, suggesting simultaneously formalism and freedom.
Each visual poem creates a splash. Literally. Composition seems to commence at the center of each page, then branch out into a pseudo-geometric design. Whether a tiny x surrounded by four zeros in floral fashion, or a full-page cacophony of curated letters, signs and symbols, each poem is clearly centripetal, growing outward from a midpoint, but never reaching beyond the boundaries of the page – even the full-page poems are surrounded by a white border, always hedged in. The poems are all contained and focused. Their strategy is rather to reach upward and arrest the reader's fascinated gaze. (Come to think of it, imagine the crazy, spiraling eyes of a cartoon snake in the act of hypnotizing its prey!)
Like "street signs, the signage, the advertising logos for shops and corporations" (Author's Note), beaulieu's visual poems are meant to catch the eye. Yet unlike the media world, the poems in Kern don't communicate a linear message. Apart from the fact that not a single recognizable word is printed in the body of the collection, some of the poems even sport disintegrating, ghostly letters, thwarting both vision and comprehension.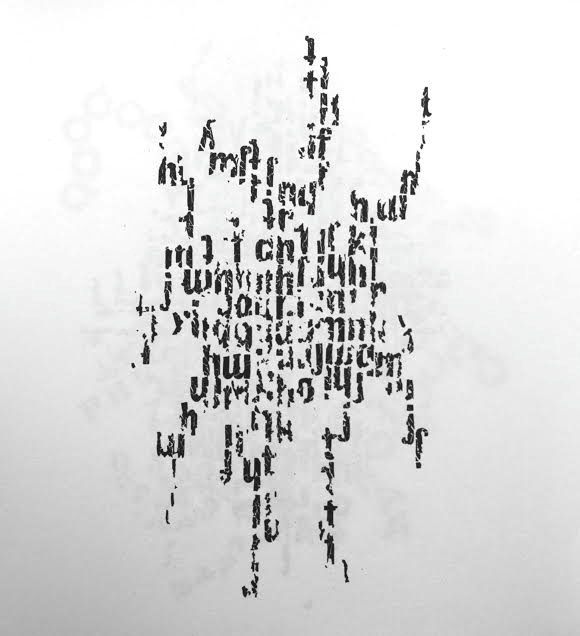 If the traditional, lineated poem is structured according to straight rows of phrases stacked underneath one another, then beaulieu's writing, in contrast, is a frenetic obsession with enjambment. Potential phrases, words and even the letters themselves are broken apart. These fragments remain connected to form a whole, but that whole has lost its memo.
The title of this collection is based on the typographical process called kerning, that is, equalizing the spaces between letters to create an elegant, visually pleasing text. Sure, there may be certain sequences of repeating characters in Kern that are evenly spaced or aligned according to the geometric design, but this only rings true within the already haphazard, abstracted structure of these poems. It is more important that beaulieu equalizes genres. In Kern, visual material asks to be read in a literary mode; the alphabet forms images rather than words; the scope of a specific letter extends beyond what it should sound like or how it combines with other letters to form meaningful words; C is a horseshoe trotting obediently down memory lane, while K kicks up its heels to dance.
***
Follow poet Klara du Plessis on Twitter. She writes essays and reviews for Broken Pencil, Lemon Hound and Matrix Magazine. Her manuscript Hell light flesh was on the shortlist for the 2015 Metatron Prize. Her manuscript Painted Women was on the shortlist for the 2013 Robert Kroetsch Award for Innovative Poetry. Klara curates the monthly, Montreal-based Resonance Reading Series.